Nazava Water Filters: Safe water for everybody everywhere

Nazava is a social enterprise that wants to provide safe drinking water to everybody everywhere by selling the best and most affordable water filters. Worlwide 1.6 billion people drink water that is contaminated with bacteria from feces (e-coli). Others spend hundreds of dollars per month on boiling or buying water. It Nazava we believe that a small action can become a big change for the better.

Our water filters are designed to make your life easier and healthier. Nazava filters are designed in the Netherlands and remove 99.999% of bacteria from the water which means you can be assured that your family stays healthy. Nazava water purifiers store 16 liter of safe drinking water which means that you will never run out of safe drinking water. All the materials we use are virgin and food contact safe so you do not need to worry about BPA.

Our filters are so easy to use that they can be operated by a child. No need to worry about the price, our filters are very affordable and can safe you hundreds of dollars a year. Our filters are being used by over 100,000 customers worldwide, so what are you waiting for? Order your Nazava water filter today
Benefits of Nazava water filters
Healthier
Nazava uses Dutch water filtration technology and design which is proven to be able to remove and kill 99.999 % of bacteria this means that after filtration the water is 100 % safe to drink.
More economic
If you use a Nazava water filter you do not have to boil or buy water any more. Imagine how much money you can save.

More convenient
With a Nazava water filter you will never run out of drinking water anymore.  Also you do not have to spend time boiling or buying water anymore. Our replacement filters last for a long time. They can filter 7000 liters which translates to up to 3 years.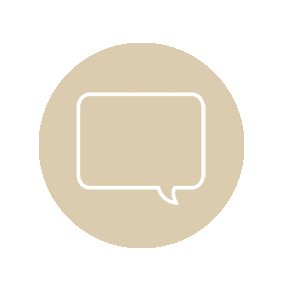 I have been using the Nazava Transparent 1 water filter  for 6 months.  I live in one of the areas were the water is very hard. . Before I use Nazava, I had to buy water 4500 every 3 days I always. But since I use a Nazava water filter, I do not need to buy water anymore, so Nazava has helped me to reduce my expenses by 45 thousand rupiah per month, and of course the water which my family and I drink  is much healthier. Thank you Nazava.
Thank god, after a few days using water from the Nazava the quality of the water we drink is much better. With an affordable price and unique design this filter does not need to be  hidden from sight.  I have my filter in the living room  so many people ask about it. Thank you Nazava!
Hello …. Greetings Nazava! This is my experience in using this great product, Nazava.  The water in our well tastes strange,  fishy. Unintentionally we a found Nazava drinking water filter products. Since then we no longer find it difficult to find drinking water. Nazava is great product. The water from the filter is delicious, delicious, sweet. Nazava is reliable.  Enjoy Nazava Products!.
do you need help
to choose?

leave your number
or call us at +6281360862522 or mail info@nazava.com